Engineering solutions are provided through our Propriety software/simulation packages used for Tega Screen Deck Designs
The Propriety software used are:
SimEff - Optimize Efficiency
SimLife - Predicts Life of the panels (Abrasive Wear & Impact Wear)
SimStrength - Calculate Strength
The software packages used are:
Ansys
EDEM
Autodesk Design Suite
SimEff -
To calculate the screening efficiency by proper selection of Aperture's shape, size, and position. Also determining its Open Area Requirement.
Our proprietary and high-end software developed with our 45+ years of rich experience and database of over 900 cases help in accurately predicting the screening efficiency and ways to improve the screening efficiency.

SimLife -
To predict the expected life of the screen decks.
It takes into account ore characteristics, operating parameters with Tega's experience on wear properties to predict the life of the panels.

SimStrength -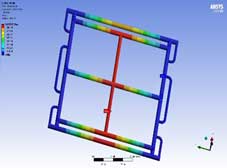 To calculate the strength of panels.
Tega's high-end software along with Ansys helps to accurately design and validate the panels in terms of strength.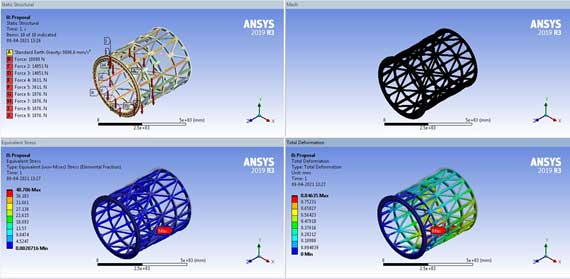 3D Modelling
Modelling of each component at the pre-manufacturing stage to ensure perfect fitting of Tega Screen Decks.